I visited Games Day and forgot my camera. So I took shaky pictures with my phone. So what you have here is a simulation of going to Games Day without your glasses. You're welcome. . .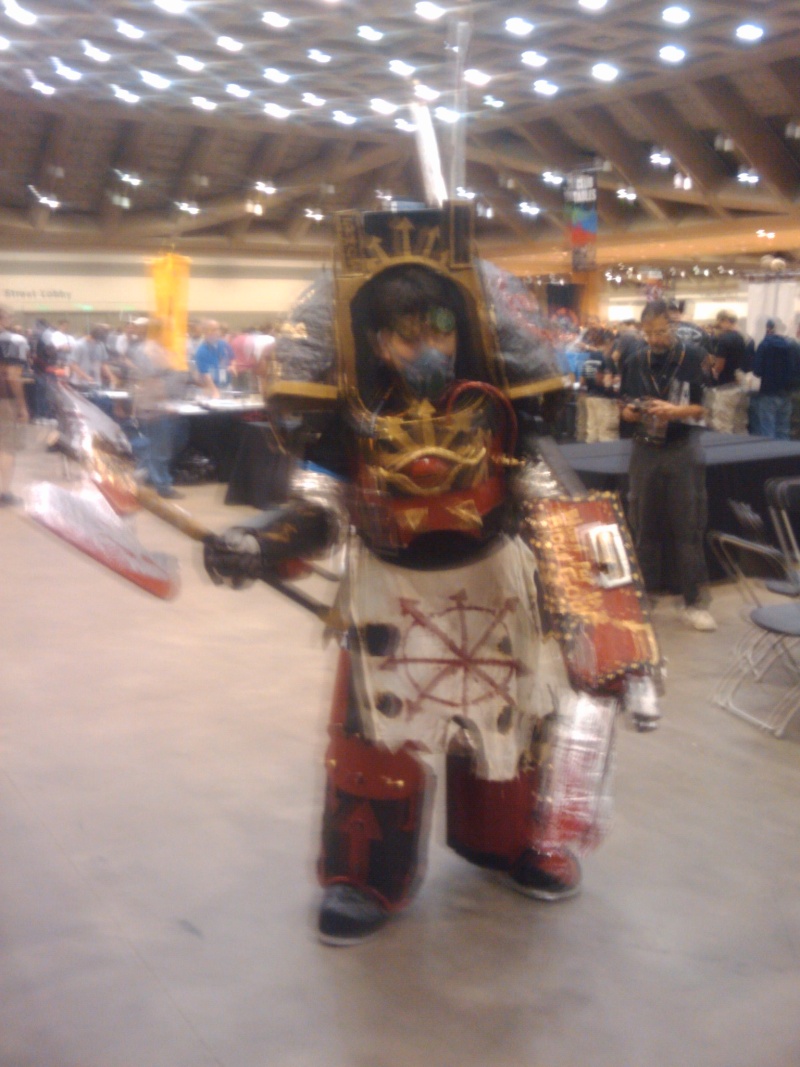 The mighty (and blurry) Horus!
The terrain was amazing. These are put together and donated by clubs sheerly out of the love of the hobby. Here are some of my favorites of the day: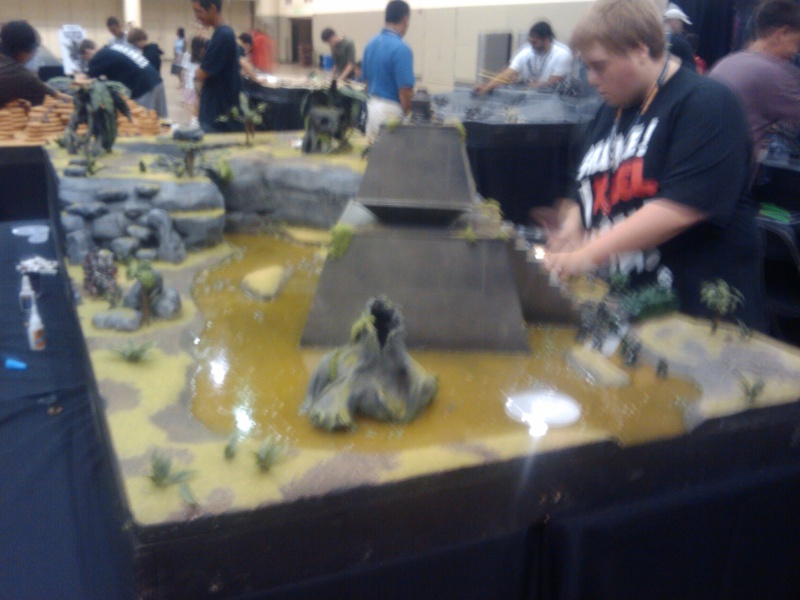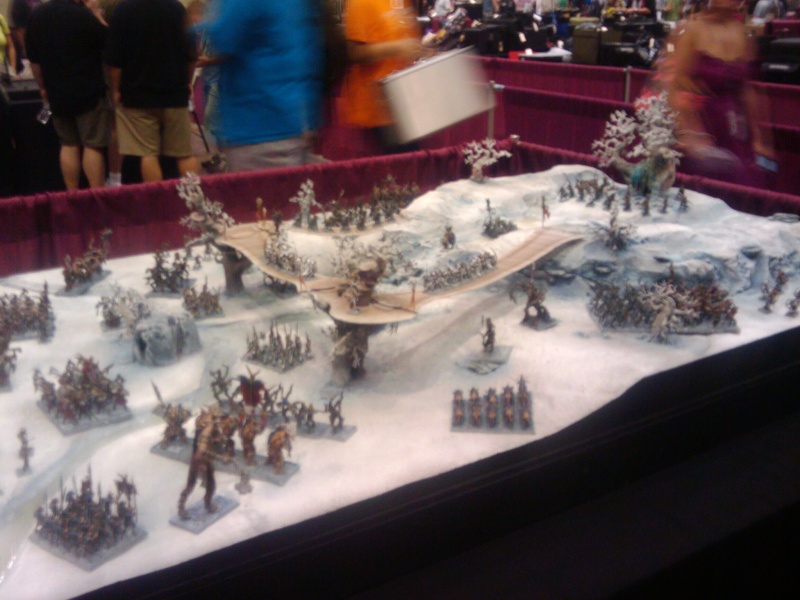 I shake hands with a real. . . live. . . space marine. . . statue. . .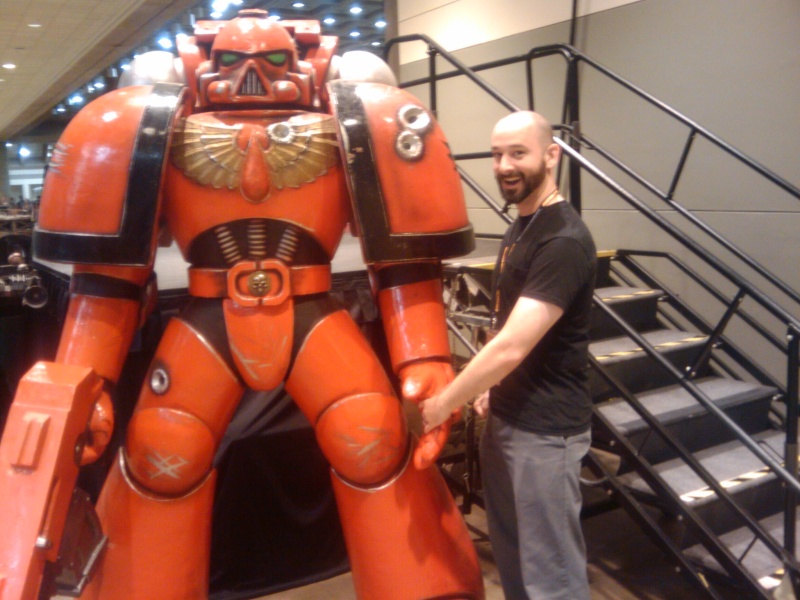 Here, I'm a shamefully giddy fanboy with Mack Martin. Lead developer for Horus Heresy at Fantasy Flight games.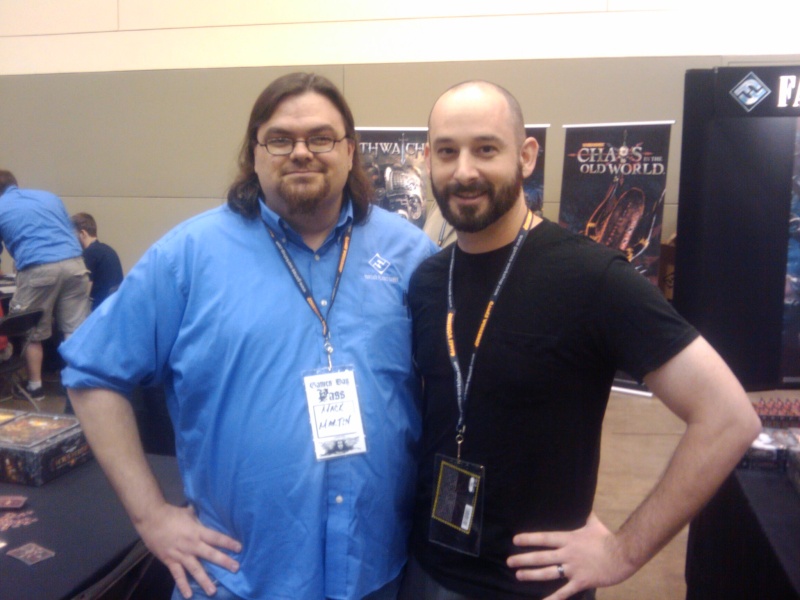 All in all it was a great time. People playing games, having fun, hobbying, painting, waaaaghing. . . There was a conversion contest, painting contest, costume contest and banner contest. But the biggest attraction is always the Forgeworld line. Compared to last year it was a cake-walk. I was in it for only 1 1/2 hrs this year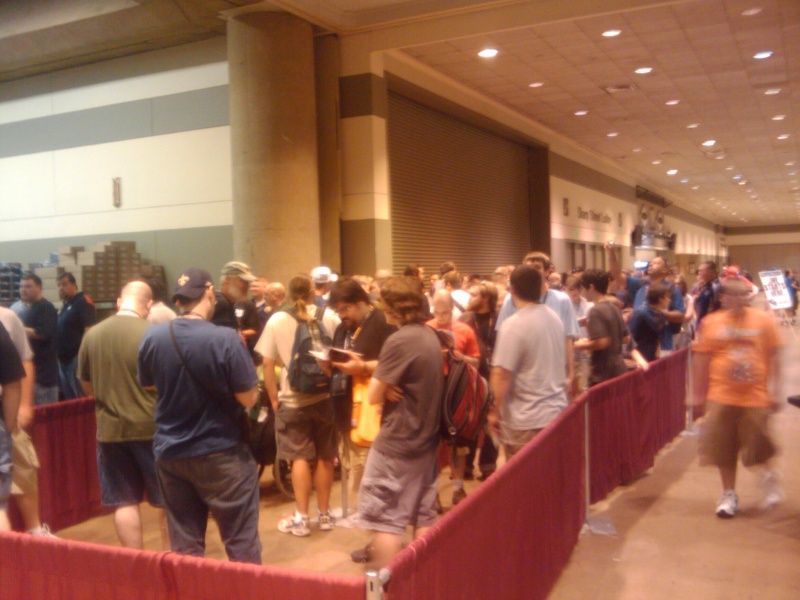 I hope you guys enjoyed my blurry tour!